Caflon Ear Piercing at Body TLC
Why choose Body TLC & Caflon?
​
We are registered and Licensed with Lincoln City Council to perform Ear Piercing Services

We use the Caflon Blu System which was developed over 30 years to meet all the requirements of the British Health Authority, and is virtually contamination free.

We do not manually handle the earrings

We offer a large range of earring choices (and two lengths for smaller ears)

Piercing takes place in a clinical private room, not a high street shop

We stock aftercare solution (FREE for under 10's)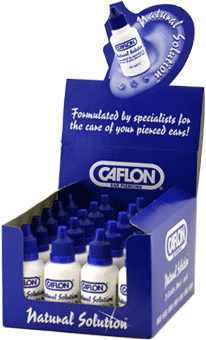 What is the minimum age we pierce?



Our therapists pierce ears from age 6 onward however each client will be determined on an individual basis.